WireGuard on Android devices
Tested on configuration:
Android 10
WireGuard for Android app v1.0.2
Procedure:
Download the WireGuard app from the Play Store: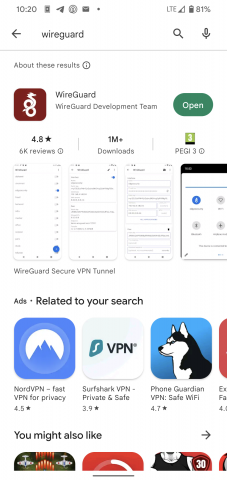 Open the app and add a new record with the plus icon. Choose Create from scratch. In the Interface tab, you will find the Public key, which you need to insert in the router configuration to allow access (see WireGuard on MikroTik). Fill in the Addresses field with the address assigned to the client on the router and use the WireGuard address of the router as the DNS servers. See example below: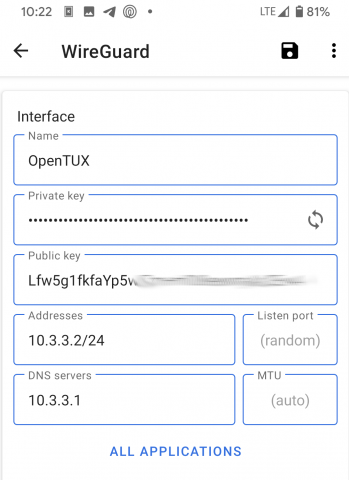 Add Add Peer and fill in the Public key from your router (see WireGuard on MikroTik). You can set Persistent keepalive to 30 and enter your public IP address with the corresponding WireGuard port in the Endpoint field. Enter all addresses in the Allowed IPs field as shown in the example below: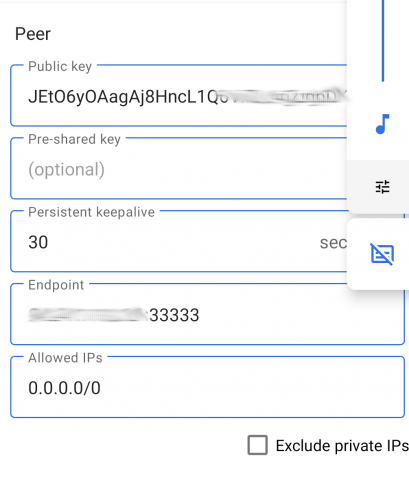 Done!
After connecting, you should see both Rx and Tx communication growing. If Rx is 0, there is probably a problem with the firewall or ports.